About Shaheen Jewellery
My jewellery designs flow from the organic, fluid beauty of the precious stones themselves. I design stylish, contemporary jewellery, which is easy and comfortable to wear. I am not a wholesale business, but a designer who creates individual, bespoke pieces using ethically sourced gemstones.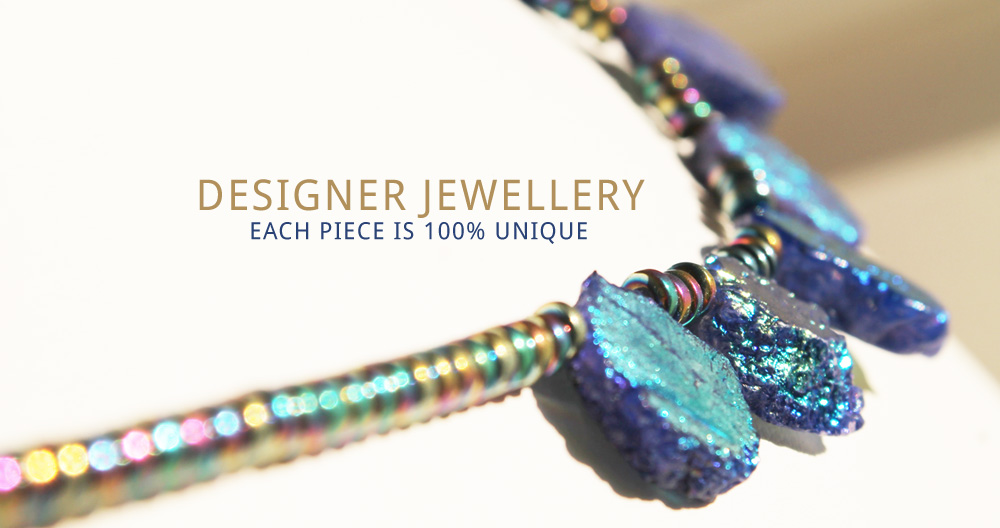 Very rarely will there be more than a handful pieces that are the same or similar, it all depends on the stones. So if you like something I would suggest you select it, as only on exceptional occasions will I choose to replicate it.
Your Personal Style
You can be confident when you're in public, driving to school, at an office meeting, or at that special party, you will be wearing an item of unique designer jewellery that no-one else has. It is your opportunity to have something unique that is your personal hallmark in a world that is geared to mass-market production.
Please visit this site frequently as I update items on a regular basis, removing those that are sold and adding new exciting jewellery. My aim is to provide you with the opportunity to experiment and try stones that are unusual or presented forms and ways not found in the high street jewelers.
Let's Talk
If you would like to see particular gems please contact me and I will do my best to source them. In my blog I describe the design process and the reasons for using particular stones. Join me and I look forward to hearing your suggestions, as your feedback is always welcome and useful.